How to get to New Paros Airport by Taxi



New Paros Airport Taxis - Fares, Distances and Where to Find Them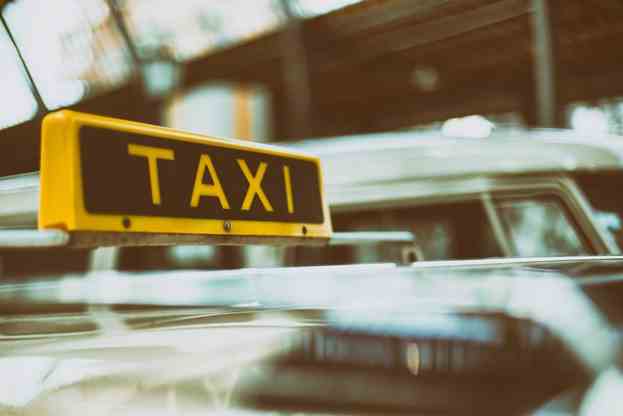 Please remember that there are several baggage carousels in the arrivals area of New Paros Airport when you arrive. Your luggage will come quickly. If there is a problem with your belongings, such as lost or damaged items, you must notify airport officials. They can then help you to solve the problem thanks to this.
If you need assistance with your luggage, you could request a transfer service. The New Paros Airport provides travelers various transportation choices, including taxis, bus services, car rentals, and hotel shuttle services.
The most practical and cost-effective transportation mode is reserving a taxi through PAS. Taking a taxi is among the quickest ways to get from New Paros Airport to the city center of Paros.
Taxi at New Paros Airport
Anyone who prefers to travel comfortably and abhors crowded public transportation may consider using a taxi. The airport shuttle service offers affordable rates and a selection of vehicles to meet your needs.
The taxi stand is in front of the airport terminal building, close to the exit from the arrivals area. The 24-hour taxi stands outside the arrivals area is what the airport advises. In Paros, every municipality operates its own fleet of taxis. Taxis in each region are clearly marked. They can take you anywhere on the island after picking you up in their city.
Grey or black cabs with a yellow rooftop taxi sign are the only cabs that travel to and from New Paros Airport. The most economical and effective method of transportation from PAS to Parikia or any other location in Paros has always been by taxi.
Taxi Rates
The average taxi fare from New Paros Airport to the city center of Paros is about €15.00 for a typical 4-seater taxi cab. But be aware that the price may vary depending on the time of day, the quantity of luggage, and the vehicle you select.
On the airport's official website, you can also pre-book your taxi transfer from and to the airport with instant notification.
| | |
| --- | --- |
| Route | Rate |
| New Paros Airport to Parikia center | €48.00 |
| New Paros Airport to Naousa | €57.00 |
| New Paros Airport to Paros Port | €48.00 |
| New Paros Airport to Punta | €44.00 |
Finding a taxi in Paros during the high season can be very challenging, with wait times of up to an hour. Booking your taxi in advance is unquestionably advised if you want to take in all of Paros' breathtaking scenery.
Making a reservation in advance is simple. You can be sure that the following steps must be taken:
You will receive a confirmation when your airport taxi reservation is confirmed. You have up to 24 hours before the time of pick-up to change your mind without penalty.
After that, your driver will meet you. Upon arrival, you will be welcomed and driven to your vehicle. Your driver will keep tabs on the status of your flight and wait for you even if it is delayed.
You will eventually reach your destination. Get there quickly and safely without figuring out how to use public transportation or waiting in a taxi line.
Here are practical Paros Taxi Tips:
Stopping a taxi by sticking out your thumb could be insulting in Greece; wave with your entire hand instead.
Paros has a high rate of cigarette-smoking taxi drivers. If your driver smokes, let the driver know that this concerns you before getting in the taxi.
Before leaving your trip, ensure your Paros taxi driver resets the taximeter.
Negotiating a fixed rate with a local cab may be more expensive than using a taximeter. Consider this when making travel plans.
Baby seats are not included by default, but you can use your own for free.
Hotel Shuttle Services at New Paros Airport
Many hotels in Paros provide shuttle services for visitors to/from the airport. Before traveling, contact your lodging to confirm the specifics and let them know you'll be there if the service is provided.
Rideshares at New Paros Airport
As of this writing, there are no rideshare kiosks. Try contacting the airport's customer service to learn more about this.