How to get to New Paros Airport by Bus



New Paros Airport with Bus Routes and Times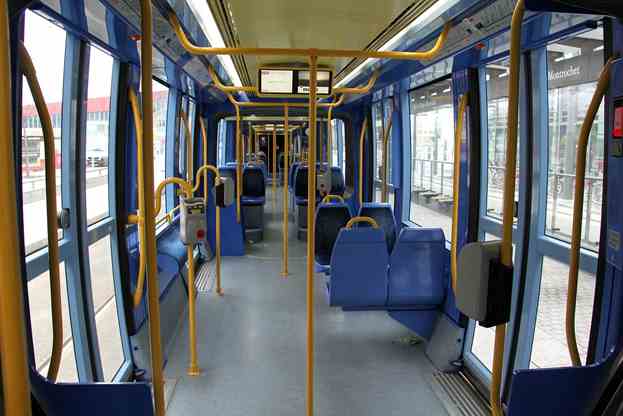 Rental cars, taxis, hotel shuttles, and buses are among New Paros Airport's ground transportation choices available to passengers.
One of Greece's busiest airports, New Paros Airport, is 11.1 kilometers from the city center. It is in the bustling city of Paros, home to several charming beaches, charming villages, breathtaking views, and lovely shops.
The bus replaces the motorcycle as one of the main modes of transportation from New Paros Airport to the city.
Buses at New Paros Airport
Public bus lines provide transportation between the airport and the capital city. PAROS K.T.E.L. S.A. was founded in 2003 but has existed in various guises since the 1950s.
To serve passengers traveling to and from the airport and Parikia, the bus company owns 15 coaches and one public bus. It offers high-quality, safe, quick intercity passenger transportation services, explicitly delivering people and their belongings to specific locations on the island of Paros. It runs additional routes to meet the needs of the year-round local tourism market.
Only four times a day are they accessible from the airport. It costs €3 for a one-way bus ticket to Parikia, and it takes 20 minutes to get there.
Bus Timetable
Travelers can download a bus schedule or write down the times they require. Only these schedules are used for off-peak season bus service:
Paros Airport to Parikia operates at 09:05 am.
Parikia to Paros Airport operates at 07:10 am, 08:45 am and 12:10 pm.
Pounda to Paros Airport operates at 12:25 pm.
A schedule during the primary holiday season is the following:
Paros Airport buses to Parikia operate at 07:40 am, 08:45 am, 09:30 am, 10:00 am, 10:45 am, 11:30 am, 12:00 pm, 12:45 pm, and so forth until 9:30 pm.
From the capital city of Parikia, Paros, passengers can ride the bus services to Marathi-Kostos-Lefkes-Prodromos-Marmara-Marpissa-Piso Livadi-Logaras-Punda Beach–Golden Beach and Drios from Monday to Friday: 07:30 am, 12:10 pm and 2:15 pm and Saturday: 12:10 pm and 2:15 pm.
Parikia bus services also link to Naoussa from Monday to Friday at 07:25 am, 09:00 am, 12:10 pm, and 2:15 pm. Saturday is at 09:00 am, 12:10 pm, and 2:15 pm.
Bus Tickets
Tickets are sold at the terminal stations in Parikia and Naousa, as well as in a few shops, mini-marts, and kiosks in the cities of Parikia, Naousa, Lefkes, Prodromos, Marmara, Marpisa, Piso Livadi, Drios, Aliki, Punda, Voutakos, and Antiparos that have a particular sign.
The bus driver at New Paros Airport will also sell tickets for a surcharge of €2.00, €2.50, or €3.50, depending on the distance traveled.
The cheapest total ticket costs €1.80, and the cheapest half tickets cost €0.90.
The bus has ticket prices of €2.00, €2.50, and €3.50 depending on the destination.
PAROS K.T.E.L. S.A. offers reduced fares to domestic students, large families, and passengers with reduced mobility or who are disabled by presenting a valid association card.
PAROS K.T.E.L. S.A. additionally offers its customers the chance to see the entire island with a single €10 ticket. To support the workers on our island, we offer Monthly Passes for a specific location at a 25% discount off the total monthly cost of tickets, allowing people to travel the route as frequently as they like.